Are Your Skills Worth Less Now That You're in Lockdown?
Well, Australia is once again shut down, with almost all our states shutting up shop for at least 3 days, and Sydney looking down the barrel of a month or two. Once again, my facebook feed, instragram feed, and newsletters are littered with "specials" and discounts, and it makes me wonder.
For one, why do we feel the need to discount when something changes? What does that action communicate to the client? Are you putting any less effort in to their sessions when you train remotely?
I am not sure.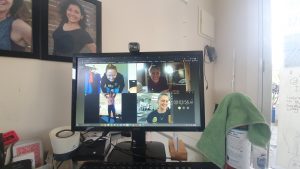 From my experience at IntoYou, clients aren't necessarily cancelling because of the mode of delivery – even if that's what they say when they cancel. Of greater issue is the uncertainty; have they lost their job? or have their hours been reduced? Will they be homeschooling next week? How does one use zoom? What is video conferencing?
Rarely have we had a client sign up in the "uncertainty" phase of a lockdown, no matter how "cheap" we run our sessions.
Post lockdown, though, our sessions have gone off! We have been so overwhelmed with enquiries that we had to put our prices UP. TWICE. The same clients who cancelled when they weren't sure what was going on come back, new clients look for somewhere local "just in case" lockdown happens again, and our positivity message is really attractive after a period of doom and gloom.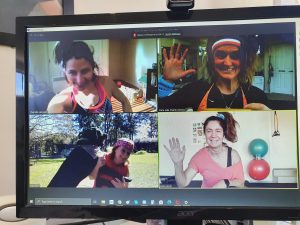 Sydney, personal, training, trainer, education,
Our trainers are the same trainers. They are training the same clients, and our clients are truly special. Our sessions are unique and special to cater for these people, and that doesn't change when the mode of delivery changes. The same effort and time goes in to planning their sessions, and the same wealth of education and experience is designing these sessions. I don't understand why we would undervalue that.
So why are YOU undervaluing YOURSELF? If you have been educated with us, you have one of the most thorough pre and post natal qualifications in the world under your belt. The issue is communicating that with prospective clients, not enticing them with cheap training.
What we did you at IntoYou was ADD value. We have a Facebook group with nutrition advice, hundreds of workouts, mental health exercise, and more. You can check it out for free here (during Sydney's lockdown only).
We also have sent a timetable with links to our group sessions, so anyone who continues training can train extra for free. They can also borrow any equipment they like for the duration for free. This makes the money "worth it" when the technology fails them. It gives them a real sense of "being looked after" and loved, without undervaluing the time, energy, and education that has gone in to their training.
Business Coaching is included in our Burrell Education Courses and Women's Health Study Group. Check them out here!
There's also a fabulous Women's Health Summit coming up with Fitness Education Online – What trainers need to know about training women! Details here!