How IntoYou Made it Through COVID
Most of you know that Burrell Ed Australia has a flagship PT studio on Sydney's Northern Beaches called IntoYou. IntoYou was shut down with the rest of the fitness industry in 2020, for 3mths.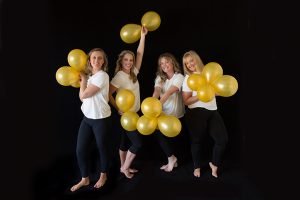 Not only did their trainers keep their job, they kept their rate of pay. In fact, when we opened back up, we increased our prices, and since then have had more clients than we know what to do with.
This is how we did it!
We made a plan – whatever happened, the 5 of us were clear on what we would do in what circumstances.
We worked out how to translate what we do in person to online. We were still clear on our points-of-difference, and didn't just react to the changing rules by throwing ourselves in to outdoor training.
We created systems. Clear actions that were triggered by events or circumstances, and we made those actions as a team.
We didn't offer a choice, a discount, or an option. Our clients were informed of what we were allowed to do, and then we did it. At one point, we would have been out of business in 2 weeks. After making the change, we lost 6 clients in total, and 5 came back the week we reopened.
We spent a lot of time and energy educating the clients on why they were still getting value – our trainers were just as qualified, putting in the same time and effort.
We added value wherever we could with free group sessions, and our Facebook Group with workout videos (cardio, HIIT, strength, pelvic floor, balance, and play sessions), nutrition tutorials and recipes, styling, self esteem coaching, mental health exercises, yoga, and meditation.
If you're looking for a business coach, you can train 1on1 with Clare here, or take Jenny up in her mentorship here. The mentorship is half price for all our previous course participants, join via your pre-learning portal (top right hand side)