Exhale on Exertion is NOT the be-all and end-all
So you're taking pelvic floor and deep core training seriously, and you're coaching exhale on exertion – GOOD ON YOU. However, like Kegals, it doesn't end there, and like any other movement, if that's all you train, then that's all you can do – which isn't conducive to a fully functional body.
Exhale on exertion is simply where we START. If your client is going to run again, they need a pelvic floor (PF) that can hold tension through each single leg landing motion and the abdominal contraction that occurs when you swing your opposing leg forward. It doesn't make sense to consciously lift the PF every time you land!
At some point, we have to build diversity in to the PF muscle group, as much as we need to build it in to any movement, to train for the true diversity and variations that occur in our activities of daily life.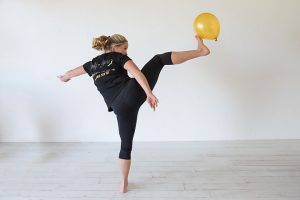 Exhale on exertion is just where we start. It is simply our first priority, because your hernia, diastasis, prolapse, or incontinence is at it's most vulnerable when you're laughing, sneezing, yelling, straining, or coughing.
Once you've nailed that skill, you've given the client a tool to cope with laughing, sneezing, yelling, straining, or coughing. From there you can mobilise the deep core and thoracic so that you're generating less down-and-outward pressure in their deep core. You can then also build diversity in their PF strength and breath coordination with 2 breath holds, or training the lift with an inhale (for example)!
At IntoYou we call it making "pretty patterns", and this is the analogy I use to describe it:
Imagine that your body is a grassy field. Doing a squat, or pelvic floor lift in ONE way, is kind-of like walking through that field the same way every time you cross it… over hundreds of repetitions you're going to wear a track in it. Our goal with your body is to walk over every square centimetre of that field in as many different ways as possible – this both reduces the "over training" risk and over-use injuries, but makes your body beautifully diverse and able to cope with more movements without "pulling" something!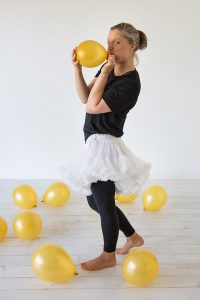 So keep it up, but understand you still need to grow it, like any other movement. Keep on training the deep core, keep on educating yourself, and keep on diversifying what you've learned to grow with the client and their specific needs!
If you feel like you don't have these skills, why not join us in our next course? We start on the 10th Feb, Wednesdays 12-2pm Australian Eastern time for 6 weeks. Early bird rates are in place until the end of January 2021, but places are strictly limited!